Linton 2023 Girls Golf

The 2023 Linton HS Girls Golf Team is coached by Jess Taylor. This is her fifth year coaching the girls team. They won their first girls golf SWIAC in 2019. They also qualified to advance to Regionals for the first time in school history in 2019. SWIAC champs 2021.

The 2023 roster includes: Gabbi Flath (12), Millie Lynn (11), Claire Stanton (11), Shaylie Killion (10), Lilah Adams (10), and Erica Van Horn (9).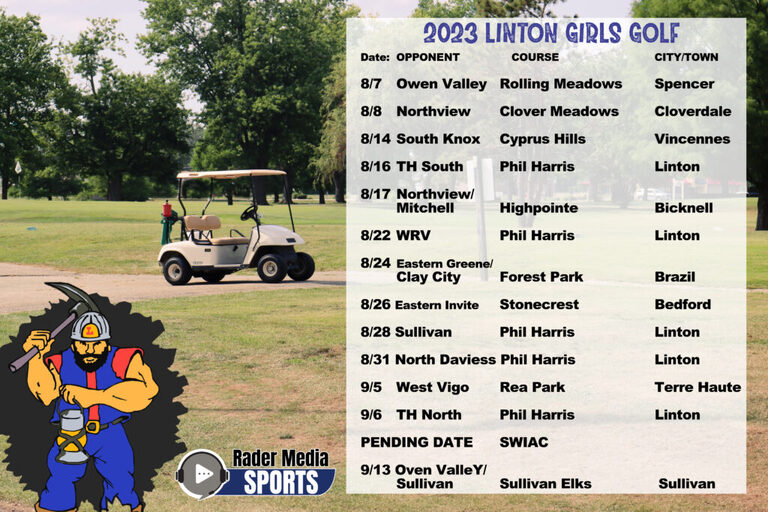 Meet the 2023 Lady Miners