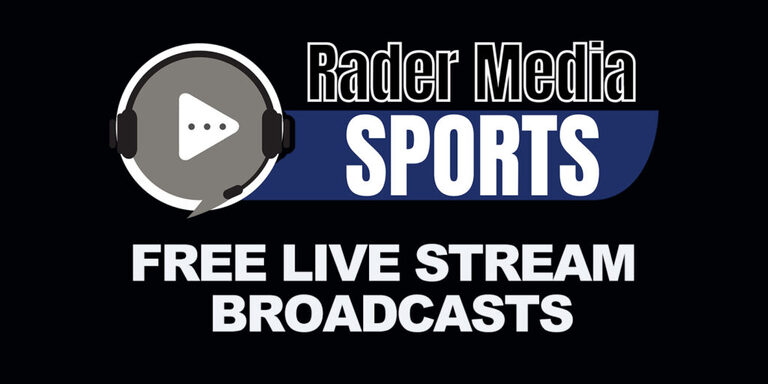 HOW TO VIEW the FREE Linton-Stockton Live Stream Broadcasts
Rader Media Sports 'Home of the Miners' live stream is FREE to ALWAYS view.

You have a number of ways to watch. We help break down the four simple options below:
(EASIEST Method)
Click on the photo graphic, below on each match/game, to view on the IHSAA website at the time listed.

1 – Video Player Below
Scroll down the page to view the large black box (See details below)

2 – FAVORITE Linton-Stockton on www.ihsaatv.org/lintonminers

3 – Visit Our Facebook Page
(The photo graphic will be posted at the top of the feed WITH The link to click when live. This will redirect you to the IHSAA page. We would LOVE for you to comment on the feed during the game for a special shout out during the game. http://www.facebook.com/radermediasports

4 – Watch in the IHSAAtv App – information posting on this by August 30.
(available for iOs, Android, Roku, and Apple TV. (See details below)


All live stream broadcasts are copyright both the ®IHSAAtv Champions Network and ®Rader Media Sports "Home of the Miners". And video and clips shared must credit both ®IHSAAtv Champions Network and ®Rader Media Sports "Home of the Miners" when posting to any social media sites.
LIVE STREAM GAMES (for the week of September 11-15)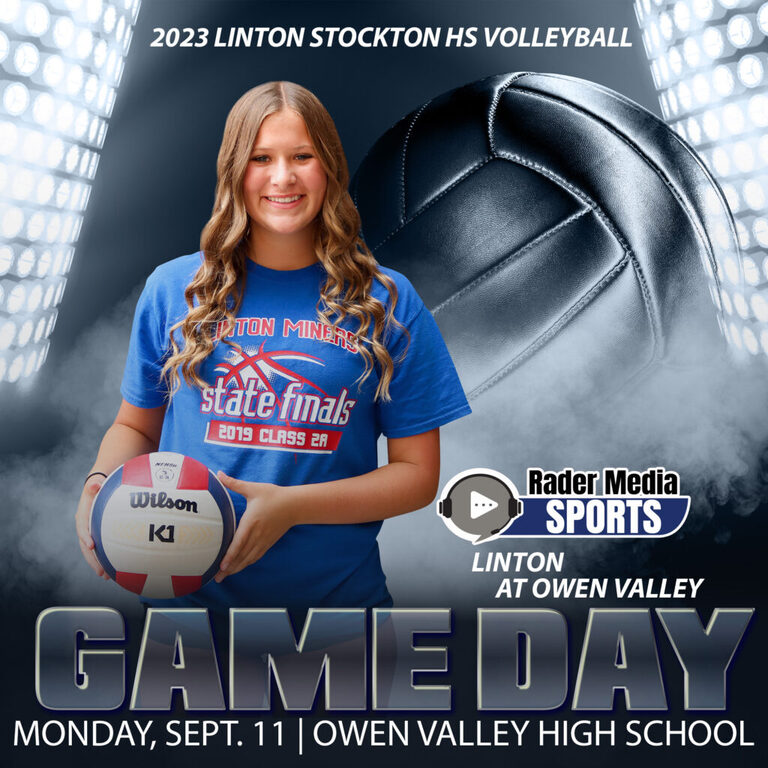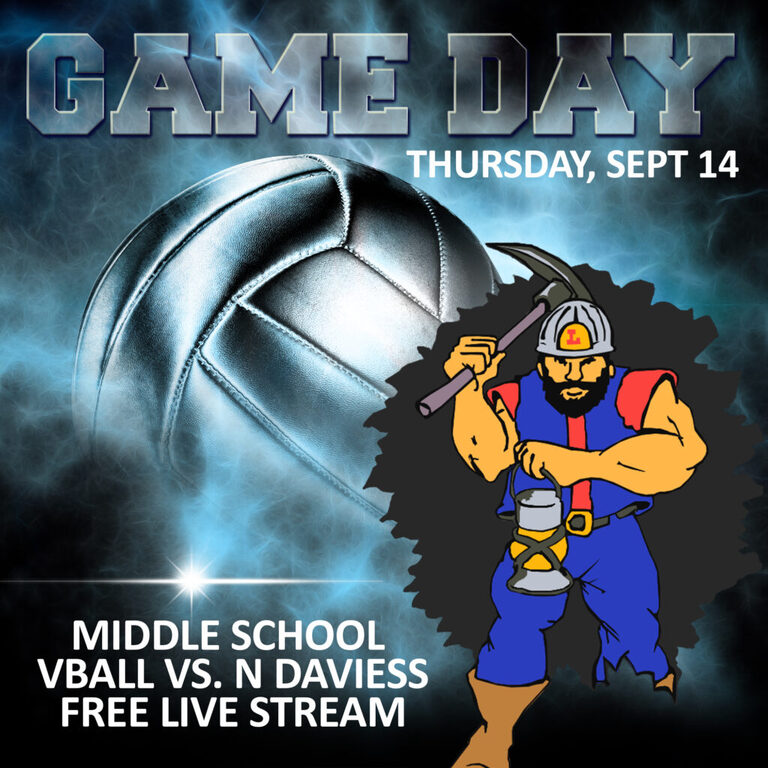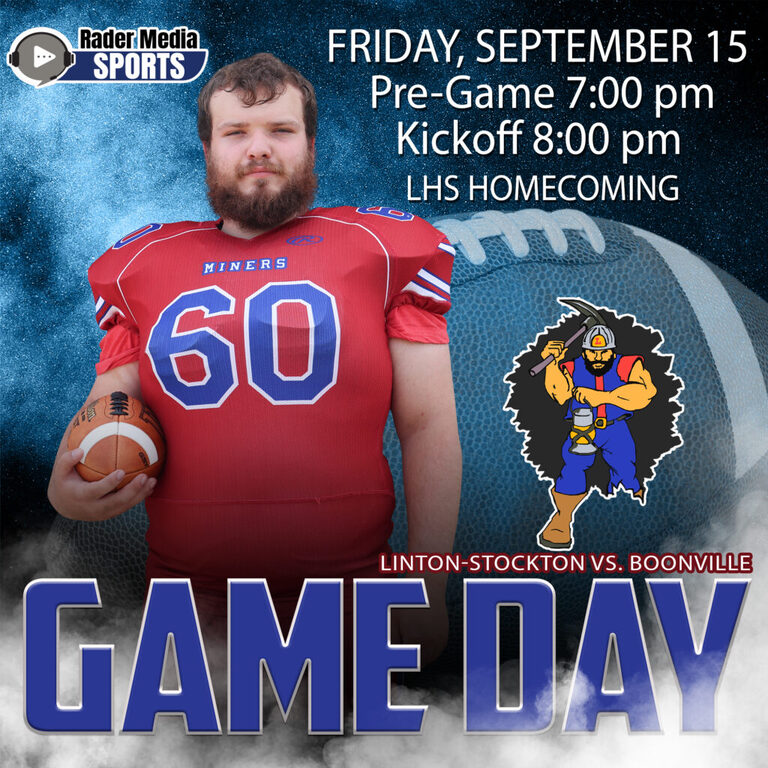 THURSDAY, SEPT. 14
MIDDLE SCHOOL VOLLEYBALL:
Linton vs. North Daviess


WATCH FREE LIVE STREAM
Details posting soon
FRIDAY, SEPT. 15
HIGH SCHOOL FOOTBALL:
Linton vs. Boonville
---
(Additional) OPTION # 1 – Video Player
On game night, this video player will go LIVE during Pre Games for each match/game. IF you would like to make your screen bigger, please click the arrow box in the bottom right hand corner of the feed.
---

(Additional) OPTION # 2 – IHSAA Champions Network
Click the IHSAA graphic below to be taken to our IHSAA Champions Network Affiliate Linka
(Dedicated to the Linton Miners)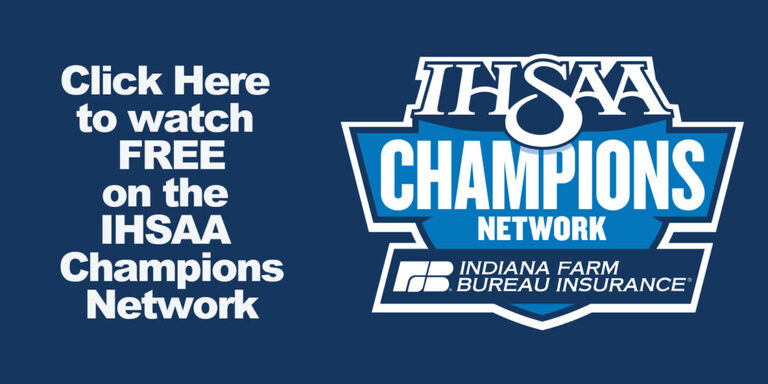 ---

(Additional) OPTION # 3 – Facebook
Visit our Facebook Page to see the current live stream broadcast at the top of the page.
We would love for you to let us know you are watching the live stream. Commenting (too) might just give you a shout out on the air. * Note: You will see the IHSAA link on the Facebook page (versus a LIVE feed). This is due to our school Coaches request.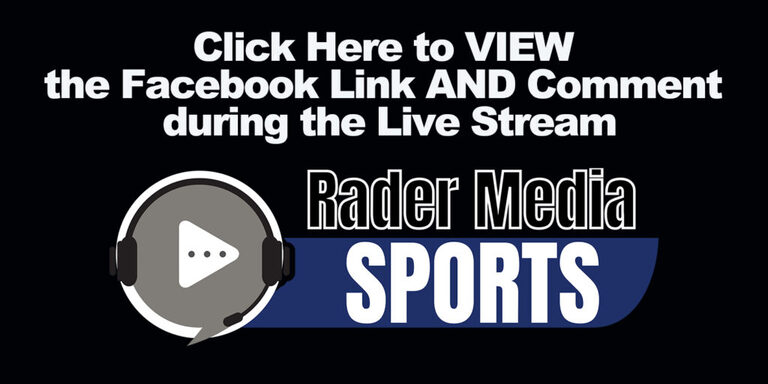 ---
---
(Additional) OPTION # 4 – IHSAAtv App
Click above to download
Fire TV App
Click above for Apple / iOs App
Click above for Android
and Android TV App
---
Frequently Asked Questions
Where can we watch the Linton Miners?
You can watch Linton-Stockton at any of the options above PLUS by clicking on the Photo Graphic above. This will change each week on Sunday evening to note those games the following week.
Why are you not streaming all sports?
We are working to add more sports AND events to the line up as the school year progresses. The best way to stay up-to-date of where we will be next is to follow our Facebook page.
What 2023 Linton High School football games are you covering?
ALL of them. This includes both home AND away games during the regular season.
What 2023 Linton High School volleyball games are you covering:
We have a full schedule of at least 14 games during the regular season. SOME schools and tournaments do not permit live streaming, at all. SOME schools have their own dedicated in school network team to cover the events. SOME schools have simply refused ANY live stream option, at all. We will do OUR best to cover as many of these games as we are permitted to.
How long can I watch the live stream broadcast ?
This is at the discretion of each coach and will vary for each match/game. We will use the direction of each coach. Our best advice is to listen watch for wrap-up of each game as it post for details. (This can change at any minute per their instructions).
IS there a fee to watch each broadcast?
EVERY regular season game is FREE to view (both live and on replay until it is archived). This is due in thanks to the many sponsors in our community. PLEASE DO NOT CLICK ANY LINKS you may see online AND specifically on Facebook. IF you see a link that takes you to a paywall / pay site, it IS A SCAM.

Rader Media Sports AND Linton-Stockton School Corporation are not responsible for any funds/fees/monies paid to one of these said links and NO Refunds will be issued in the event you submit funds/fees/monies to these scam sites.
I'm watching the broadcast and my TV is buffering.
How can I fix this ?
In speaking with both the IHSAA AND the webhost, their best recommendations is to unplug your internet router, wait 15-20 seconds, plug back in. Reboot any TV and/or computers/phones you may be viewing the broadcast on. Many times, wiFi companies will send updates transmitted wirelessly and sometimes this does provide some sort of buffering.
Our Business and/or Family would like to sponsor a broadcast.
Who do we contact ?
We have sponsorship opportunities for HS Football, HS Volleyball, and upcoming Boys and Girls Basketball. There are multiple levels and price points available.

Please e-mail radermedia@yahoo.com OR call/text (812) 512-0517 for more information.
I cannot view the stream and/or I have a question.
Who do I contact?
We want to ensure we do everything we can to help you view the live stream. We cannot answer the phone (when you call during live stream broadcasts due to being 'on the air'). But, are happy to call you back once we go off air on game nights. Simply leave us a message and we are happy to return your call within 24 hours.
---
Note: All live stream broadcasts are copyright both the ®IHSAAtv Champions Network and ®Rader Media Sports "Home of the Miners". And video and clip sharing must credit ®Rader Media Sports "Home of the Miners" when posting to any social media sites.

(Page Updated 9/10/23)